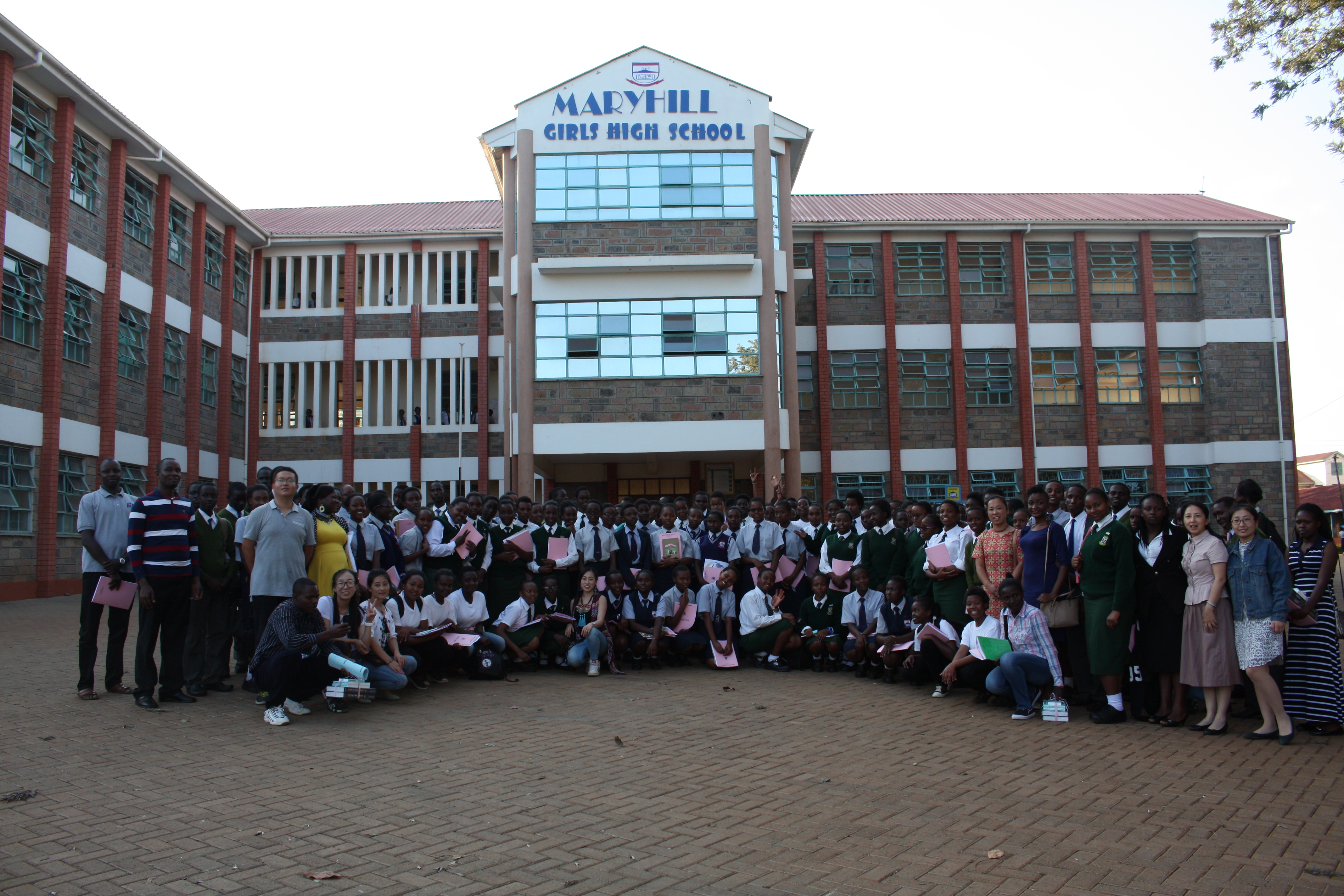 Confucius Institute at University of Nairobi Hold the Chinese Culture Carnival at Maryhill Girls High School
Confucius Institute at the University of Nairobi Held Graduation of Short-term Chinese Training Course for of Immigration & KRA
Choir from the Confucius Institute at the University of Nairobi Sing for the Official Launch of Kenya Chinese Chamber of Commerce
STUDENTS AND STAFF FROM CONFUCIUS INSTITUTE AT THE UNIVERSITY OF NAIROBI CELEBRATING LANTERN FESTIVAL WITH THE CONSTRUCTORS OF MOMBASA-NAIROBI STANDARD GAUGE RAILWAY PROJECT
Choir from the Confucius Institute at the University of Nairobi Sing for ZTE and its customers
Clubs of Confucius Institute Were Invited to Perform for the Annual Meeting of Barclays
Orientation for Certificate Class
Teachers of Confucius Institute at the University of Nairobi Performed for the Spring Festival Reception at Embassy of the People's Republic of China in the Republic of Kenya
Conficius Institute at the University of Nairobi Held A Meeting Between Chinese Enterprises and Graduates
Chinese Corner-- Chinese Calligraphy
Latest News in Confucius
On 19th March 2016, the teachers from Confucius Institute at the University of Nairobi 
attended The International Culture Festival in Hillcrest High School. 
They showed Chinese culture and sold goods for charity with several Chinese students.
Read More....
On March 10th 2016, the director and volunteer teachers from the Confucius Institute at the University of Nairobi were invited to attend the Career Week in Karatina University. This program lasted for three days from March 9th -11th, and the theme was Quality University Training for Innovation, Competitiveness and Sustainable Employment.
Read More....
The Confucius Institute University of Nairobi attended the Chinese Spring Festival Performance which was held on 28th of February, 2016 from 2.00 p.m. to 6.00 pm. At Moi International Sports Center, It was a wonderful performance of which a group of artists who came from China brought the great show to celebrate Chinese Spring Festival. More than 2000 audiences attended the function it, also included almost 50 students from Confucius Institute University of Nairobi.


Read More....