Collaborations in Confucius
In 1958, the government established the All-China Wushu Association as an umbrella organization to regulate martial arts training. The Chinese State Commission for Physical Culture and Sports took the lead in creating standardized forms for most of the major arts. During this period, a national Wushu system that included standard forms, teaching curriculum, and instructor grading was established. Wushu was introduced at both the high school and university level. This new system seeks to incorporate common elements from all styles and forms as well as the general ideas associated with Chinese martial arts. Stylistic concepts such as hard, soft, internal, external, as well as classifications based on schools such as Shaolin, Taiji, Wudang and others were all integrated into one system. Wushu became the government sponsored standard for the training in martial arts in China. The push for standardization continued leading to wide spread adaptation. In 1979, the State Commission for Physical Culture and Sports created a special task force to teaching and practice of Wushu. In 1986, the Chinese National Research Institute of Wushu was established as the central authority for the research and administration of Wushu activities in China.
Relation: China Confucius Foundation visited our institute twice both in 2010 and 2011. Both partners have signed an agreement to work together in culture exchange programs.
Add:              No.3 Anding Road, Chaoyang District, Beijing, P.R. China
Postcode:      100029
Tel:                86-10-64912152  86-10-64912153
Fax:                 86-10-64912151
E-Mail:           zyp@iwuf.org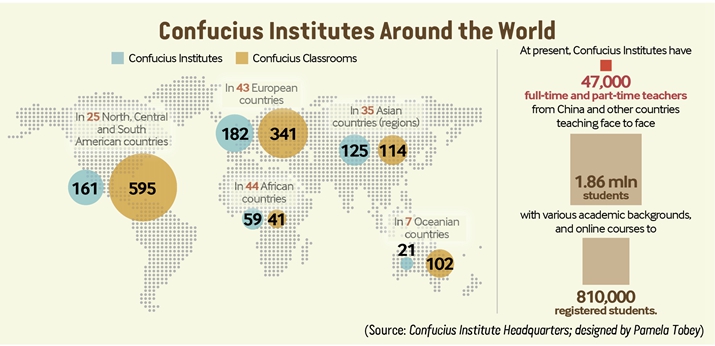 中国孔子基金会是1984年经中央批准,由政府拨付专款支持的全国性乃至有国际性的文化学术基金组织,基本宗旨是:通过社会支持,多方募集基金,积极组织和推动孔子、儒学及中国传统研究工作,为加强社会主义精神文明与物质文明建设,促进国际间文化交流,推动人类和平、团结与进步事业服务。
China Confucius Foundation was founded in 1984 with the approval of Chinese central government, and is allocated by the government as special funds to support the national and even international cultural and academic organizations. The aim of the foundation is, through social support, to raise funds, and actively organize and promote the Confucius, Confucianism and Chinese traditional research work, for the purpose of strengthening the socialist spiritual civilization and material civilization construction, and serve for the international cultural exchanges, human peace in the world. In1999,China Confucius Foundation established a Confucius University with the partner of Shandong Qufu Normal University.
Relationship:         China Confucius Foundation visited our institute twice both in 2010 and 2011.  Both partners have signed an agreement to work together in cultural exchange programs.
Add:              46 Shungeng Road Jinan City, Shandong Province, P.R. China
Postcode:      250002
Tel:                86-531-82732381
E-Mail:          jinji@dzwww.com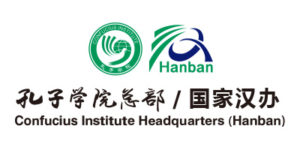 Hanban/Confucius Institute Headquarters, as a public institution affiliated with the Chinese Ministry of Education, is committed to providing Chinese language and cultural teaching resources and services worldwide, it goes all out in meeting the demands of foreign Chinese learners and contributing to the development of multiculturalism and the building of a harmonious world.
About Confucius Institutes
As China's economy and exchanges with the world have seen rapid growth, there has also been a sharp increase in the world's demands for Chinese learning. Benefiting from the UK, France, Germany and Spain's experience in promoting their national languages, China began its own exploration through establishing non-profit public institutions which aim to promote Chinese language and culture in foreign countries in 2004: these were given the name the Confucius Institute.
In 2011, the Confucius Institutes around the world made remarkable achievements, with steady development and positive trends for future growth. By the end of 2012, 400 Confucius Institutes and over 500 Confucius Classrooms had been established in 104 countries and regions in the world.
Confucius Institutes/Classrooms adopt flexible teaching patterns and adapt to suit local conditions when teaching Chinese language and promoting culture in foreign primary schools, secondary schools, communities and enterprises.
Relation: Hanban/Confucius Institute Headquarters is the sponsor of the Confucius Institute at University of Nairobi.
Contact: Hanban/Confucius Institute Headquarters
Add:             129 Deshengmenwai Street, Xicheng District, Beijing,China
Postcode:      100088
Tel:                86-010-58595859
Fax:               86-010-58595900
E-Mail:           zonghe@hanban.org
Website:        http://www.hanban.org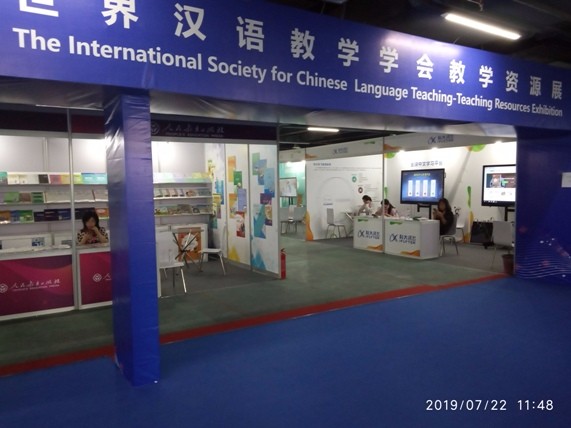 International Society for Chinese language teaching approved by the Chinese government, founded in 1987, is an international non-profit and non-governmental academic organization. In October, 2011, International Society for Chinese Language Teaching established cooperative relation with UNESCO. Members are from all over the world in Chinese teaching, research and promotion of Chinese language and other professional institutions. Now there are 4260 members from 68 countries and regions worldwide. The organization Secretariat is located in Hanban/Confucius Institute headquarters.
The aim of the society is to facilitate international Chinese language teaching, research and promotion of Chinese language, to strengthen the ties between the professionals and institutions that are doing Chinese language teaching and research, enhance mutual understanding and friendship among the people in the world. The society, strongly supported by Hanban, organizes academic activities of Chinese language teaching, research and promotion of Chinese language to facilitate international Chinese teaching, communication and cooperation, to provide guidance and services for the international Chinese language education.
Relation: Confucius Institute at University of Nairobi is a Director in the Board of Directors in the international Society of Chinese Language Teaching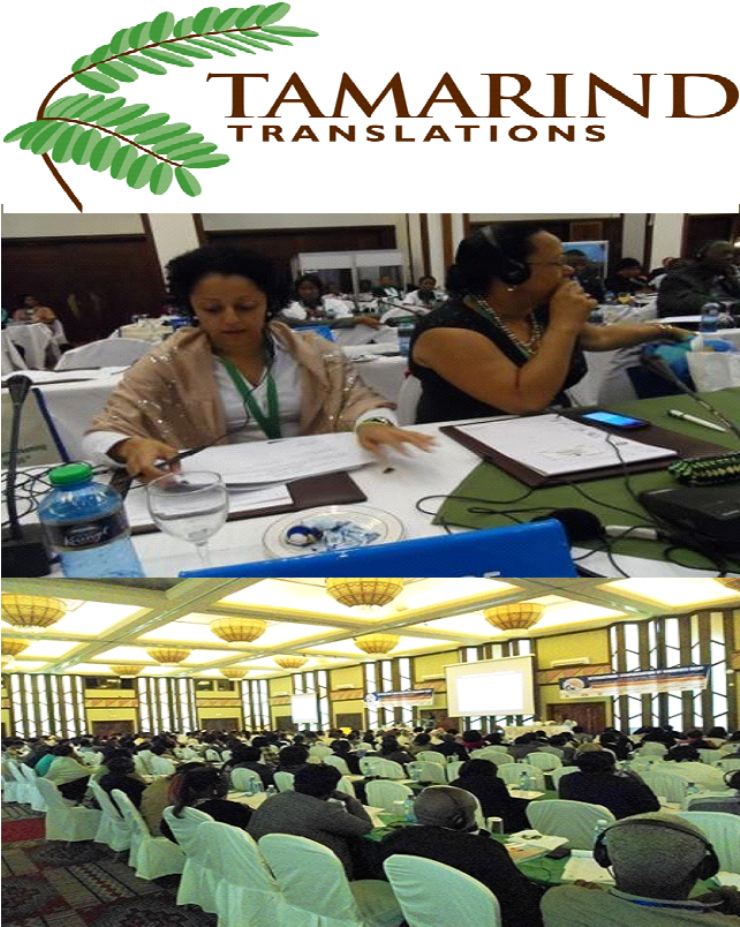 Tamarind Translations Ltd, specialised in translation and conference interpreting, was founded in Sweden in 1989 and incorporated in  Kenya in 2008. Since then, we have acquired a reputation for quality and reliability with our clients in the public and private sectors. Our customers' loyalty is based essentially on their confidence in us and on our experience and know-how.  We work into all major international languages including the United Nations official languages: Arabic, Chinese, English, French, Russian and Spanish. In 2013, we worked into 32 different languages, through our global network of linguists.
A high level of responsiveness in terms of finding the most suitable solution to every need and providing personalised service is vital for us. Personal presence at interpreting assignments is much appreciated by our clients. Translation projects are completed by experienced, professional translators. Today, Tamarind Translations is one of the top language service providers in East Africa. And we intend to keep it that way.
Tamarind Translations provides translation of all types of business documents from English to Chinese and vice versa. It also provides professional conference interpreters and onsite factory visits and training in Kenya and other locations around the world.
To achieve the best teams of linguists in different languages, we have established strategic partnerships with various specialised training and research institutions. In this regard, we are happy to partner with the University of Nairobi Confucius Institute for our Chinese language requirements in Kenya
For more about us, visit: http://tamarindtranslations.com
Tel Office: + 254 20 24 55 200

Link: www.tamarindtranslations.com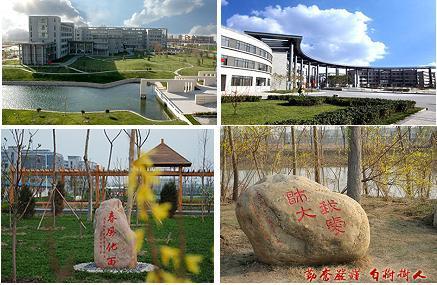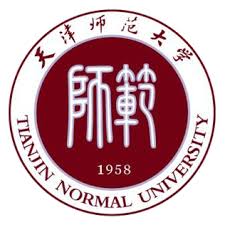 Tianjin Normal University (TNU), founded in 1958, was originally named Tianjin Teachers College and given the present name in June 1982. In April 1999, with the approval of the Ministry of Education, Tianjin Municipal Committee of the CPC and Tianjin Municipal Government decided to found the new Tianjin Normal University by integrating the old Tianjin Normal University, Tianjin Teachers' Training Academy, and Tianjin Educational Institute. Approved by Tianjin Municipal Government in Mar. 2003, the construction project of the new campus of TNU was officially initiated. The new campus covers an area of 608 acres, with an overall planning area of 680,000 square meters.
TNU now has 24 colleges, 1 independent college, 49 research institutes, and 87 specialties with over 40,000 students, including 25,000 undergraduates, over 5,300 PhD. and MA students and 10,000 students in the adult education program. TNU has a centre of Psychology and Behavior Research which is one of the top ten humanities and social sciences research centers under the Ministry of Education. TNU also boasts some key laboratories including Tianjin research lab of modern Pedagogical techniques, a key lab of water environment and water resources and a research center for politics and humanistic social science. 
TNU has six first-order discipline doctoral programs, 22 second-order doctoral programs, 11 first-order MA programs and 96 second-order MA programs. Led by the 3 doctoral programs, TNU has excelled in education-related disciplines, basic researches and some applied disciplines which directly serve the social and economic development of Tianjin. A comprehensive teaching- and research-oriented university is taking shape, with teacher education as its main feature.
Adhering to an open-to-the-world policy, TNU has established close relations with over 109 universities and colleges of more than 30 countries and regions. As one of the first 16 universities to set up Confucius Colleges worldwide, TNU launched the first Confucius College in Africa in Sep. 2005.
Relation: Tianjin Normal University is the Chinese Partner University to the Confucius Institute at University of Nairobi.
Contact: Tianjin Normal University
Add:               393 Binshuixidao Street, Xiqing District, Tianjin, China
Postcode:        3000387
Tel:                86-022-23766666
Fax:               86-022-23514100
E-Mail:                       tjnu_adm@126.com
Website:          http:// www.tjnu.edu.cn