In order to meet the needs of Chinese learners, the Chinese Testing International Co., Ltd. (CTI) have decided to launch the Online Chinese Test (Home Edition), to help students complete HSK exams at home, 
with remote monitoring from test centers.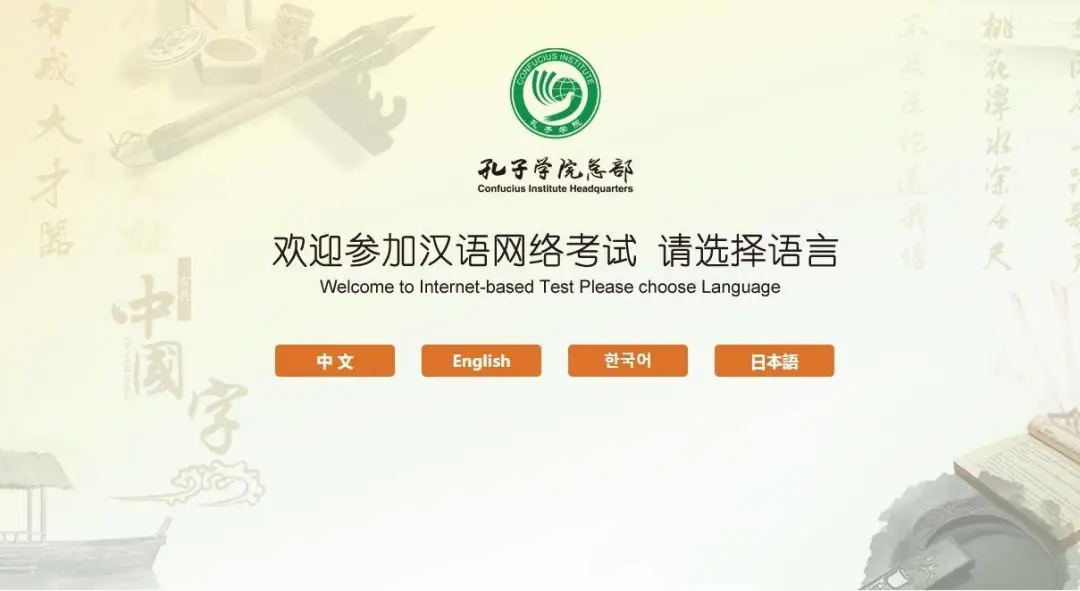 The exam date is 28th,June,2020.The deadline for registration is 16th,June, 2020.

1. Before registering for the exam, please confirm that your computer, software configuration, network and room meet test requirements: 
Computer: Windows (7/8/10) operating system, recommended screen resolution setting is 1440*900 and above (the minimum setting is 1366*768 and above) 
Software: Download and install the client software of Online Chinese Test (Home Edition) 
Mobile phone (or another electronic device): download and install the Zoom client
Network: Internet speed 150KB / s and above. 
Camera: HD (more than 300,000 pixels). The room should also be well-lit and the camera unobstructed. 
Headphones: clear with good sound insulation. 
Microphone (for HSKK): clear recording with no noise. 
(Website for equipment detecting for test taker:https://test.chinesetest.cn:36165/check) 
Examination environment: The test should be taken in a safe and closed room with no disturbances. It is forbidden to take the test in public areas such as parks, internet cafes, restaurants, etc. Computers and keyboards must be placed on a desk or table. No one else is allowed to enter or leave the room during the test. There must not be any prohibited items in the testing room.

2. If the test taker fails to take or complete the test on the test day due to reasons not caused by the test organizer,the responsibility shall be borne by the test taker. The test fee will not be refunded.

3. The equipments meet the requirements. Candidates who wish to take the online exam can contact your teacher to complete the registration. If you have any questions, please join the WhatApp group to consult directly,
the link is asfollows:
https://chat.whatsapp.com/E50vsoWjGHCFH9XaxjAAlg
This Online Examination has no relation with the previous Examination. Those candidates who have completed the previous registration, kindly wait patiently for school resumption upon which the Confucius Institute at University of Nairobi will hold the HSK Examinations. Candidates undertaking this Online Examination must register afresh and repay the required Examination fee.